Elva

Shop

Soon we will launch our new webshop. Untill then you can shop in your trusted KOOL-shop.
Elva

Service

Always available by phone, WhatsApp and email. Always in the neighborhood.
Meet Elvacenter
SAFETY COMES FIRST! THATS WHY ELVACENTER COMES WITH A QISS.
As an elevator manufacturer or installer, you know better than anyone: Reliability is key. Safety comes first, and the elevator passenger needs to rely on it blindly. At Elvacenter you can therefore count on QISS.
About us
Okay, but who is Elvacenter?
Elvacenter is the joining of forces of two trusted names in the land of elvators: Kool Elevator Parts and Elvaparts. The first is an online elevator parts supplier from the Netherlands, specialized in urgent orders, among other things. The second is an elevator specialist from Belgium, specialized in modernization packages and customized solutions.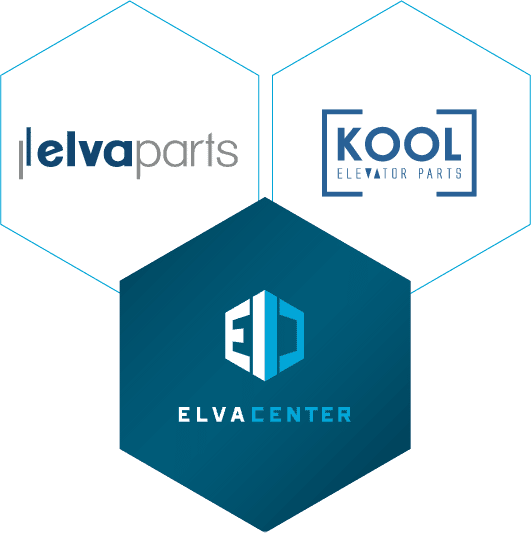 Partners
A selection from our broad partner network…
CONTACT US
WHAT YOU NEED TO KNOW AS AN ELEVATOR OR ESCALATOR PRO:
WE NEVER LET YOU DOWN
Always available by phone, WhatsApp and email.
Always close to you through our extensive partner network.